Water Tanks for Sale & Hire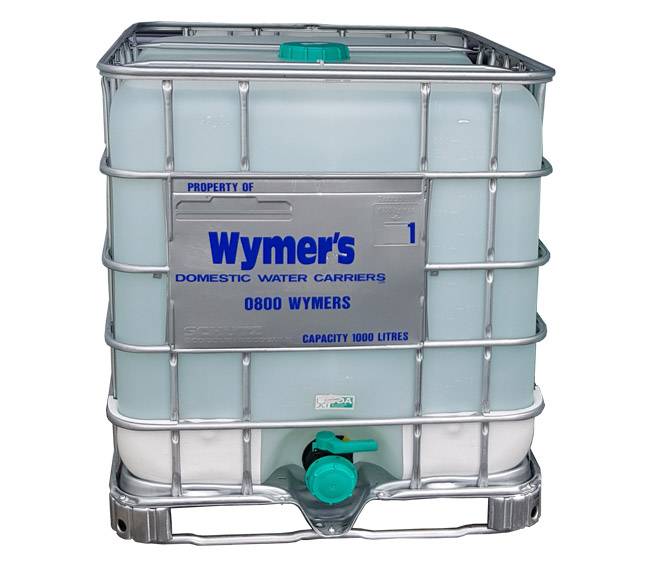 We offer a fleet of 1000 litre water tanks for sale or hire that you are able to come and collect. No need to wait until a truck is available.

Filled and ready to go.

Pick up from Frankton

Food Grade Plastic

Fully Sanitised

Forklift available for loading

12 Hour hire

Refill options available

Easily transported on your own trailer or ute
We lift the tank on and off your trailer/ute. You will need to have your load straps.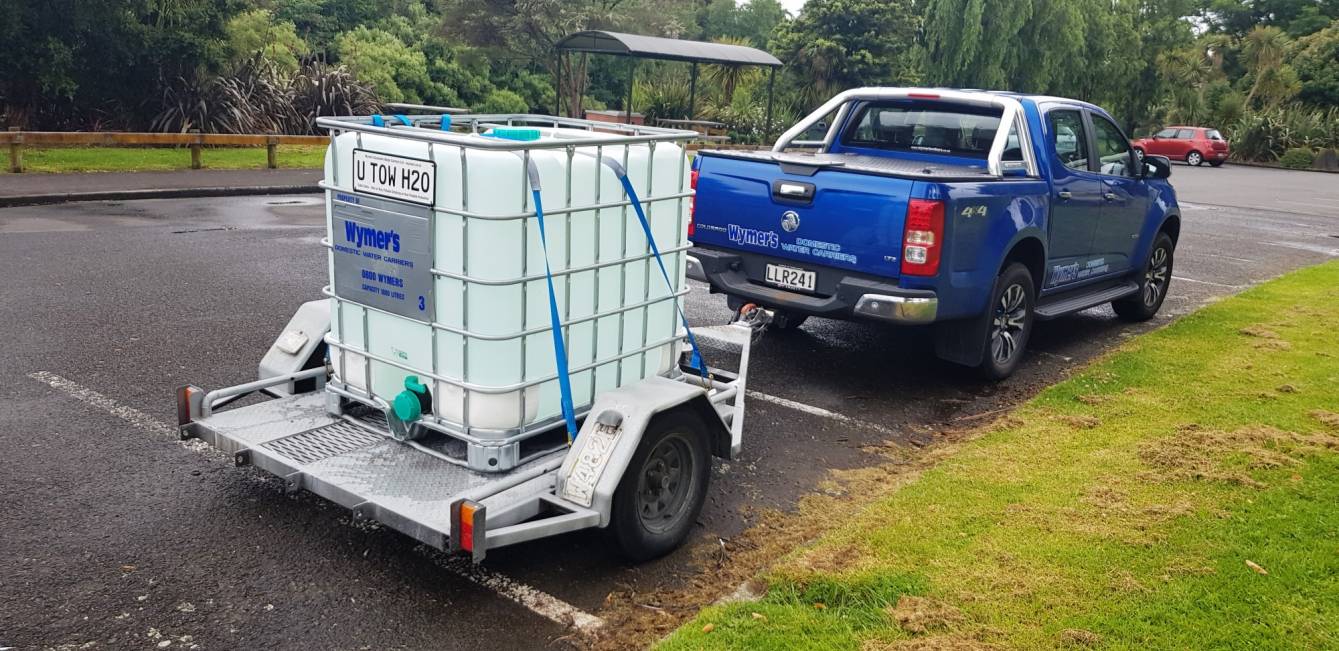 This service is unique to Wymer's; we supply potable drinking water, from a Ministry of Health Approved source, to ensure your health and safety. Every tank is sanitised between hires.

Now Available – U TOW H2O – We now have a hire Trailer with 1000 Litre cube Tank ready to tow away Filled with Non Potable Water Hire. Rates & T's & C's TBA) email h2o2u@wymers.co.nz.

Tanks are filled and ready to go, we forklift them onto your trailer or ute and off you go!
Please complete the form below to enquire or book your tank.
Terms and Conditions (Full details on request)
Returnable Bond Required

1200 x 1000 mm base

1" BSP Hose Fittings – Fittings $$ extra to cube price

Late Fees apply

Must NOT be filled other than by Wymer's otherwise (a) cleaning and sanitation fee applies

Total weight of tank and water 1056kg
Rent for $150 inc GST - 12 Hours hire
Trailer Hire for $100 inc GST - 12 Hours hire
Buy Tank, Full with 1000 Litres Drinking Water - $295 inc GST
Enquire